FLAMENCO FESTIVAL
Global Arts Live is thrilled to continue its tradition of presenting an annual Flamenco Festival featuring artists direct from Spain. The 2020 festival spans the month of March, with performances taking place at three different venues. Experience the passion, the power, the beauty of flamenco at one, two, three, or all four performances.


TOMATE
MAR 15, 7PM
CITY WINERY
Young flamenco guitarist José del Tomate was born in Almería in the heart of a family of artists. His father, Tomatito, and his great-grandfather Miguel Fernández Cortés "El Tomate" have been his main inspiration, although he also recognizes strong influences from Sabicas, Paco de Lucía, and, particularly, his uncle "El Niño Miguel."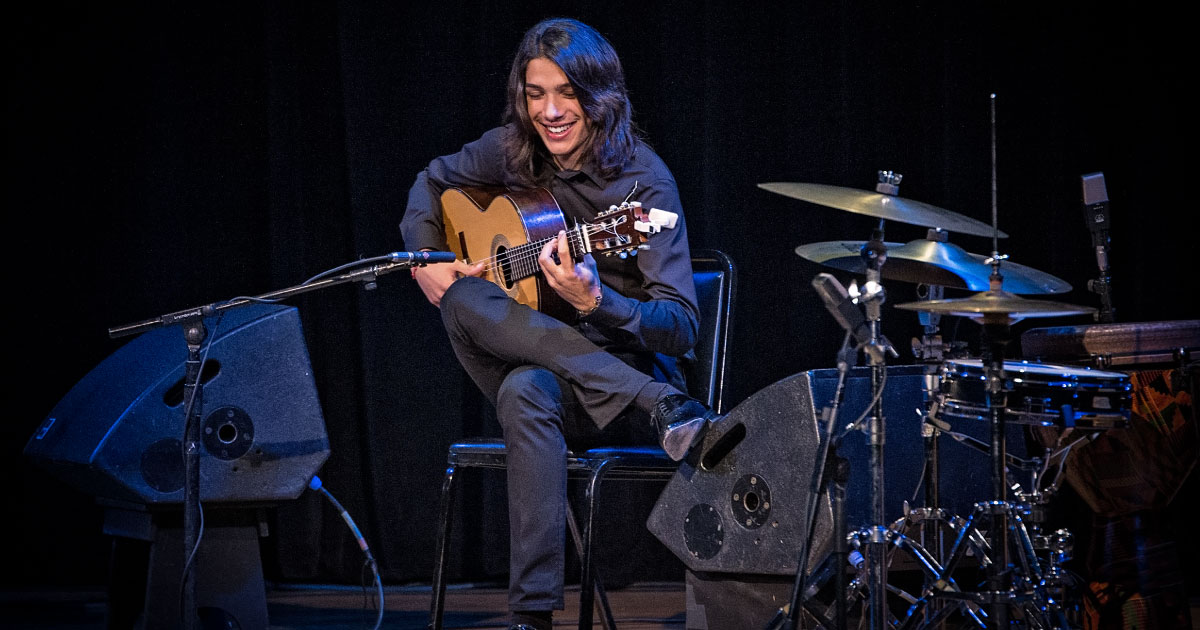 MORE INFO
BUY TICKETS
GALA FLAMENCA
MAR 21, 8PM
MAR 22, 3PM
BERKLEE PERFORMANCE CENTER
Gala Flamenca captures all the beauty, power, and passion of flamenco with spectacular dancers Mercedes Ruiz, Eduardo Guerrero, and María Moreno, joined on stage by powerful singers María Terremoto, Ismael El Bola, and Miguel Rosendo; guitarists Santiago Lara and Javier Ibañez; and percussionist Paco Vega. 


MORE INFO
BUY TICKETS
COMPANIA MANUEL LINAN
MAR 28, 8PM
MAR 29, 3PM
HUNTINGTON AVENUE THEATRE
"Liñán's gift is transcendental. He awakens rhythms, images, wildest possibilities of dance, and banishes the predictabilities of sitting in a theatre watching carefully staged flamenco."—Financial Times 
One of the most exciting forces in Spain's new generation of flamenco artists, Manuel Liñán is driving the form forward as both dancer and choreographer. He won Spain's National Dance Prize in 2018 and has choreographed for Ballet Nacional de España, Nuevo Ballet Español, Rafaela Carrasco, Belén Maya, and many more. As a remarkable solo artist, he is perhaps best known for wearing a traditional female bata de cola, which caused an uproar amid traditionalists. For the Boston premiere of Baile de Autor, he plays both choreographer and dancer and is accompanied by singer David Carpio and guitarist Manuel Valencia.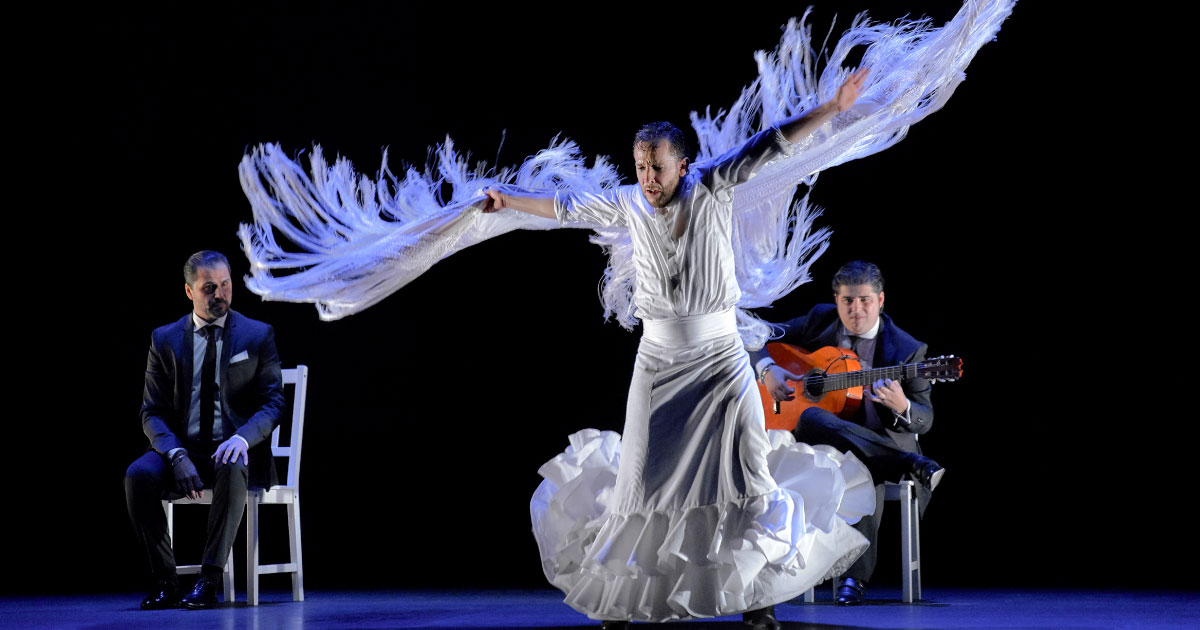 MORE INFO
BUY TICKETS
LOS AURORA
MAR 31, 8PM
CITY WINERY
A Spanish quintet led by vocalist Pere Martínez, Los Aurora creates a new perspective for flamenco by innovating the most popular songs by composer Manuel de Falla with piano, drums, and bass, accompanied by impassioned dancer José Manuel Álvarez.  


MORE INFO
BUY TICKETS