Support the artists you love and help keep Global Arts (a)Live
We are thrilled to share live, in-person concerts with you again! Your donation will help us overcome the losses of the past year and underwrite the costs of reopening safely.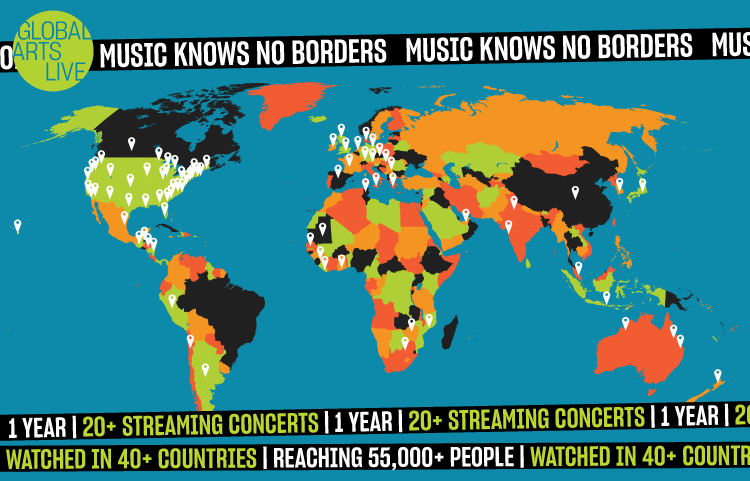 We can't believe it's been more than a year since we had to cancel 30 concerts due to the pandemic, but we're thankful to report that we've continued to support the artists you love in new ways. In the past year, we've presented over 20 streaming concerts featuring artists from 14 different countries. These concerts have reached more than 55,000 people in more than 40 countries across the world. This global response just proves what we've known all along--music knows no borders.

While most of these concerts have been free, donate-as-you-can, so those who have been hardest hit by Covid 19 could participate, we've still managed to give over $50,000 directly to artists.

If you believe in our mission, the artists we present, and our importance to the local community, please donate today.