XAVIER'S: The Musician & The Mover Biographies
DIRECTOR AND CHOREOGRAPHER
Raphael Xavier (Choreographer, Breaker)
Originally from Wilmington, Delaware, Raphael Xavier (pronounced ZAH-vee-ay) has been a Breaking practitioner since 1983. He is a mover who for the past 20+ years has explored Breaking as social, physical, and mental "movement." As Xavier has forged an exceptional approach to improvisation, Brenda Dixon Gottschild deemed him "a fine rhythm technician who transforms a bravado dance style into an introspective meditation." Extensive research in the Breaking form has led to the creation of Ground-Core, a Somatic dance technique that gives the practitioner a better understanding of the body within all dance forms. Xavier's solo and ensemble choreographic dance works have been performed worldwide. XAVIER'S: The Musicians & The Mover has been developed as part of the Live Feed Artist Residency of New York Live Arts. Past works by Xavier have been performed at REDCAT in Los Angeles; the Kennedy Center in Washington, D.C.; ART (American Repertory Theater), Cambridge, MA; the Dance Center at Columbia College Chicago; and Painted Bride in Philadelphia, PA, among others. He currently lives in Philadelphia and is a Professor of Dance at Princeton University and University of Texas Austin. www.raphaelxavier.org
MOVERS
Joshua Culbreath
Joshua Culbreath started dancing at the age of five. Culbreath's Breaking journey began after watching the movies Breakin' and Beat Street. In middle school Culbreath got involved with a dance group called KRS Ent, which he credits for introducing him to theater and giving him an opportunity to learn to perform on stage. In high school Culbreath met Joe Son, who helped further his Breaking. Culbreath joined Rennie Harris's second dance company, RHAW, in 2009. Shortly after joining RHAW, Culbreath met Raphael Xavier. In 2014, after performing in one of Raphael Xavier's works called The Unofficial Guide to Audience Watching Performance, Culbreath wanted to work with Xavier more, due to the direction in which Xavier is taking the Breaking movement. Culbreath continues to perform with both Raphael Xavier and Rennie Harris, all the while learning the ropes, so he can create his own work and expand the possibilities of the Breaking Movement.
Emily Pietruszka
 Emily Pietruszka is a dance artist, teacher, and trainer. She has been dancing professionally since 2015, touring for renowned street dance theater company Rennie Harris Puremovement. Pietruszka has shown her own work in Philadelphia, PA, at the Illadelph Legends street dance festival, the Come Together Festival hosted by Koresh Dance, and Here and Now Vol. II, hosted by W.O.R.X. She is currently a guest choreographer at Franklin & Marshall College (PA) alongside dance artist Joshua Culbreath. Pietruszka has taught and guest-lectured in various contexts, including Mark Morris Dance Group (Brooklyn, NY), New Visions for Public Schools (Queens, NY), California State University, The Juilliard School (New York, NY), and the Ailey School (New York, NY). Currently residing in Philadelphia, she trains with local popping group FGK (@funkygunzcrew) and is a cofounder of Snack Break (@snackbreaklivearts), a project-based duo specializing in street dance made for the concert stage.
MUSICIANS
Jocko MacNelly (Upright Bass)
Jocko MacNelly is a multi-instrumentalist, composer, arranger, and teacher. At any given moment he is as likely to launch into a calypso tune as to be writing a choral arrangement of an African soukous song. Though he considers the Blues and Soul Music to be his "base camp," he takes great joy in covering a range of styles: Jazz, R&B, calypso, reggae, Afro-Cuban, country, bluegrass, various styles from Brazil and Africa, and Arab and Jewish music, along with European classical music from all periods. His instrumental versatility and expertise are equally wide ranging, from playing electric bass with an R&B band or accompanying jazz singers on guitar or string bass to playing banjo with the Café Accordion Orchestra. MacNelly studied jazz guitar in grade school and then pursued classical guitar through high school and college, after which he found himself playing electric bass with a reggae band on a cruise ship. After 15 years spent playing and teaching in the lively Richmond, VA, music scene, he became part of the richly diverse cultural milieu of Minneapolis–St. Paul. Along the way, he has recorded soundtracks, jingles, and albums, as well as writing and arranging music in many genres. He has performed with such diverse talents as Billy Eckstine, Lou Donaldson, Phyllis Diller, Archie Bell, House of Freaks, the Richmond Symphony (VA), Carter Beauford, and Tim Reynolds. Since 1981, MacNelly has been teaching in colleges and universities, both in the classroom and to instrumental students of bass and guitar. He now makes his home in Philadelphia.
Kimpedro Rodriguez (Percussion)
Kimpedro Rodriguez is a product of the culturally diverse Spring Garden section of Philadelphia.  An illustrator, author, and drummer, Rodriguez received his formal education in fine arts, advertising illustration, and graphics at not only Philadelphia Museum School of Art, Thomas Eakins House, and Fleisher Art Memorial but also the Philadelphia College of Art, Hussian School of Art, Pennsylvania Academy of the Fine Arts, and Society of Illustrators in New York. His musical education began in his neighborhood, where the soundtrack of his life was the Afro-Caribbean and Indigenous rhythms that filled the air. Formal lessons began at Julia R. Masterman School in 1973. They would further develop at Overbrook High School, Lutheran Ministries Touring Performing Arts Program, Philadelphia Clef Club of Jazz and Performing Arts, private instruction, in his living room, and on the bandstand.
Rodriguez would go on to play in several musical situations until cofounding the successful JazGuardian Musicians' Organization in 1993 with DM Hotep (Sun Ra's guitarist), under the mentorship of a Who's Who of Philadelphia musical royalty including Robert Kenyatta and Byard Lancaster. Rodriguez organized an ensemble that would serve as house band for the Philadelphia Eagles Celebrity Auction and Golf Tournaments for seven years.  During this time, he worked with JazGuardian, accommodated a variety of clients including UNCF, Walker's Legacy Foundation, Dawn Staley Foundation, Community Marketing Concepts, Philadelphia's UnLitter Us, Philadelphia Welcome America Festival, WPVI Channel 6, and others.
Sumi Tonooka (Piano)
Sumi Tonooka (pronounced To-NO-ka) has been called a "fierce and fascinating composer and pianist" (Jazz Times), "provocative and compelling" (The New York Times), and "continually inventive, original, surprising, and a total delight" (Cuadranos de Jazz, Madrid). During a career spanning more than 30 years that has taken her from bases in Philadelphia and Boston to New York and Seattle, Tonooka has been developing a body of work that surprises and delights audiences, earning accolades from jazz writers and fellow musicians. Her recent activity as a composer includes receiving the Music Alive: New Partnerships residency with The South Dakota Symphony Orchestra through New Music USA, which culminated in a premier of her symphonic work Full Circle and a new work for woodwind quintet.
Bobby Zankel (Saxophone)
The Brooklyn-born composer and alto saxophonist first began attracting national attention around 1971, while a student at the University of Wisconsin as an NEA Jazz Master and a member of MacArthur Fellow Cecil Taylor's Unit Core Ensemble. Downbeat described Zankel as "a skillful young altoist with a powerful music at his fingertips." Zankel was combining his performing and research with Taylor while working with master drummer George Brown's quartet, which featured the brilliant, underappreciated organist Melvin Rhyne. His underground reputation grew in the New York "Loft Scene" (1973–1975), where he performed with the likes of William Parker and Ray Anderson. He continued his apprenticeship with Taylor working in his large group which at times included Jimmy Lyons, Hannibal, David S. Ware, and Andrew Cyrille. In 1975, Zankel moved to Philadelphia to raise his family and to expand his artistic vision without heed to commercialism or the trends of the times.
Since he arrived in Philadelphia, his performances as a sideman have ranged widely from the Sonny Gillette/Hank Mobley Quintet, Sunny Murray Group, Jymie Merritt and the Forerunners, the Dells, NRBQ, Odean Pope's Saxophone Choir, Johnny Coles's Mill Creek Orchestra, Tyrone Brown's group, Ruth Naomi Floyd Ensemble, Edgar Bateman Quintet, and Mogauwane Mahoele (with whom he toured South Africa). He has continued into the 21st century to work in different ensembles led by Cecil Taylor in Europe and New York. Zankel has recorded as a sideman with Fred Ho, Odean Pope, Tyrone Brown String Ensemble, Samarai Celestial, and Ruth Naomi Floyd (along with Gary Thomas, Terri Lyne Carrington, and James Weidman).
POETRY
Mr. Lei
Mr. Lei is an anomaly. A poet since birth, he has worked performance and production wherever he finds himself in the world but has never found time to publish a book of his poetry. He has performed with Ramblin' Jack Elliott, at Elliott's invitation, with Elliott backing him on a piece, and has collaborated with other musicians and poets over a vast spectrum of genres and ideas. Mr. Lei currently dwells in the Berkshires and is the Stage Manager at the Mahaiwe Performing Arts Center in Great Barrington, MA. In fact, it was at the Mahaiwe that Mr. Lei met Raphael Xavier. It was a brief conversation and sharing of work that exploded into a dance and poetry piece. Mr. Lei also continues to work with the band Higher Organix.
TECHNICAL DIRECTOR
Chris Hudacs
Chris Hudacs has toured as a Production Manager and Technical Director with Pilobolus Dance Theater, Shen Wei Dance Arts, David Dorfman Dance, Doug Varone and Dancers, Stephen Petronio Dance Company, and others. As a lighting designer, his credits include: Pilobolus Dance Theater, Tiffany Mills Company (NYC), Gallim Dance (NYC), Lyric Stage Company of Boston, New England Conservatory, The York Theatre (NYC), Boston Lyric Opera, The ART/MXAT Institute, Sylvain Emard's Le Grand Continental (Celebrity Series of Boston), and many others. WhodaxLD.com
Exclusive USA Tour Representation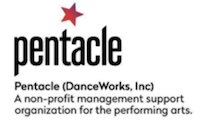 PENTACLE
Sandy Garcia
[email protected]
www.pentacle.org